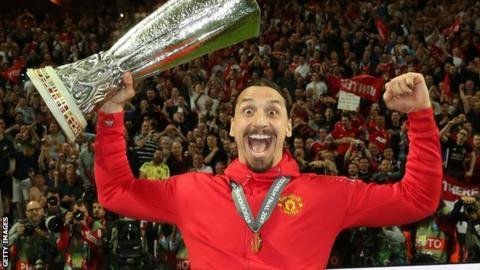 image
According to skysports.com Ibrahimovic believes that his leaving Man U is the major reason why Man U is not doing god these days.
Zlatan Ibrahimovic also believes that he could easily help Man U to win the Premier League and joked he would return to Manchester United if they needed him.
The 7-year-old is now playing for Los Angeles and has scored 46 goals in 49 appearances.
Personly helped them win the Europa League and the EFL Cup one his one year spell at United where he scored 28-goal.
Since he left Man U that have not achieved anything closer to that.
I am not a Mun U fan but I believe that Zlatan Ibrahimovic is the only player who can play for any time in the world.
Even though he has not got ballon d'or he is better than Messi.
United can solve its problems by also getting all the old players black.
they can also get Arjen Robben for his retirement to solve this problem.
hmhmhmhmhm
For more visit the link below;
https://www.skysports.com/football/news/11667/11795916/zlatan-ibrahimovic-says-if-manchester-united-need-him-he-will-return