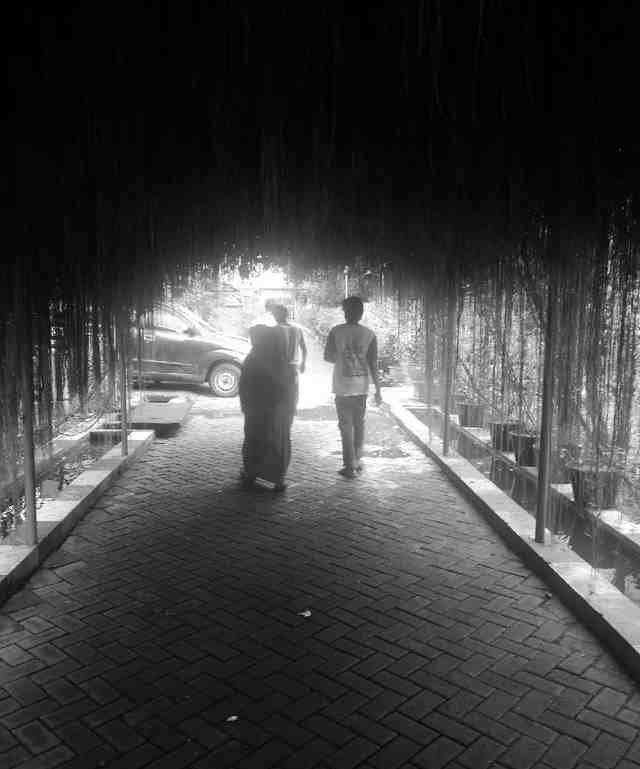 The Road
I walked on a certain road.
The path that I once believed led me to my destination.
I have walked halfway there.
The road is full of holes.
I jumped here and there to avoid potholes.
I see the right and left the side of the road.
Lots of heartbreaking views.
But suddenly I realized.
That is not the path that leads to my final destination.
I have traveled half.
Do I have to go back to find another way?
Is there still time to find another way?
The sun had started to light, a sign that it was midday.
If I try another way.
I'm afraid the sun will set soon.
Immersed in silence and darkness.
Other ways are not visible.
And difficult to get to the destination.
Surabaya, 4 November 2019
This poetry was uploaded at my own blog Kompasiana
When I was worked as a salesman, I remembered the words of a customer who was in his 60s. A Good person, Once he gave me advice, here this advice,
"To, I'm over fifty, like the sun is already overhead."
"I must prepare for my pension."
I understand, why he said so. He and his wife are not young anymore.
They ever had a son, the only one precious jewel of their life. But unfortunately, he died at the age of being a teenager.
His wife once told me, "My son, if he is still alive, is almost the same age as you."
I felt sad when I heard his wife say that.
His wife is very polite, but if angry, she grumbles, exactly like the person whoever lives in Holland Spreken community (An old term for people who had attended a Dutch educational institution).
Last time I met her husband about three years ago. I asked about his wife's condition, he only answered with his index finger pointing up as a sign she passed away.
Gosh, I felt sad to know that his wife has passed away. I ever once visited his house. The wife has already half-paralyzed at that time but seeing I visited her, she really felt cheerful. Her husband told me she rarely to talk after getting paralyzed. Even though she could not talk clearly, but I saw there was a lot of excitement in his expression, when she knew who was coming to visit.
Now, I also remember the advice of her husband that I should prepare anything that needed when I getting old. Moreover, when it comes to choosing a way of life, he always warns me. Do not get the wrong way, later you will regret and useless. Now I know what that meant. (hpx)