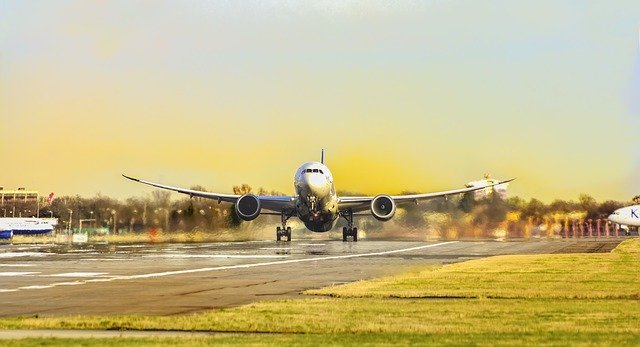 Source : pixabay
Twelve years ago .........
Suddenly my mobile phone rang, even though at that time I was still riding on a motorcycle. "To, where are you?" Doni, my officemate without hesitate talked directly to the point and ask my position at that time. I also answered that I was still on my way to work.
As usual, when I was outside of my office to do the delivery task, I always wear my flip-flops and rags. Ha ha..! however, my boss rarely complained about my appearance, because he knew that if there were other tasks that were not related to the delivery task I would definitely wear shoes. So he was very familiar with my habit. The reason I wear flip-flops when I get a delivery assignment is to avoid getting my shoes wet when it rains, especially since I'm always mobile using company motorbike.
Back again at the beginning story, "I am still there on this road." my response to the Dony question.
"You, immediately go to the office and take the document and send it to the airport," Doni gave instructions so that I immediately took the document at the office to be sent to the airport.
After a few minutes I arrived at the office, Doni immediately gave me a brown envelope without waiting for a long time he gave instructions to me, "To, you will arrive at the airport and leave this envelope on Fauzan the ticketing officer there". Immediately I took the envelope and left for Juanda Airport.
Upon arriving at Juanda Airport after traveling for forty-five minutes, the telephone suddenly rang again. Eh ... The Doni called again, "What else is this, Don?" I immediately asked that because the boss often changed the instructions at the last minute.
"The boss changes his mind and said, you left for Jakarta on a Garuda plane to send the file," My guess was right, apparently, there was a sudden change of plans. Doni also told me that, the departure ticket was booked and issued at the airport and asked me to take the ticket at Fauzan who was working in the Garuda airline ticketing section.
Incidentally in the company that I ever worked, has become a regular customer one of the tour and travel agents, who has been corporated with Garuda airlines. So sometimes for matters of go show tickets, we can still be helped by this travel agent effort. Especially at that time, consumers were not able to see directly via the internet or their smartphone to know available passenger seats. So you need the help of a tour and travel agent who can access directly on an airline system.
"You got Q-class ticket, as usual economy," said Doni to me.
"Okay, I will get the ticket at Fauzan," I replied.
Immediately I took the ticket and boarding pass at Fauzan and was told that the plane would leave in twenty minutes, I immediately went to the departure lounge and paid for the airport tax (at that time it was still necessary to pay airport tax ). I entered the inspection section and showed the ticket and boarding pass to the officer.
After passing the inspection, I headed to the gate of departure and took the bus that took me to the designated plane. It didn't take long for me to finally arrive at the Garuda airline plane which would take me to Jakarta. Inside the plane, I immediately entered and headed for the economy class passenger seat and saw my ticket. what...! apparently I was given a business class ticket, I didn't realize it because in a hurry I didn't get to see my ticket.
It turned out that I was tricked by Doni and Fauzan, I was ordered a business class ticket. Ouch! what do I think this is, after all, I wear crumpled jackets and flip-flops continue to sit in Business class. They gave me a window seat, auw .....! Really damn these two people, Doni and Fauzan ... ha ... ha.! To be honest, I was very awkward sitting in Garuda Airlines Business class.
Moreover, at that time I was wearing flip-flops, a crumpled jacket and the smell of the burning sun aroma and next to me was a middle-aged woman who was well-dressed and rather dapper. So I fell so inferior, fortunately, the woman was not disturbed by my appearance. In fact, he smiled friendly without showing uncomfortable.
Arriving at the Soekarno-Hatta airport and after the plane landed I immediately called Doni and heard a chuckle while laughing loudly. Indeed, he deliberately ordered a business ticket for me, especially the boss who did not mind for it, said the boss wants me to feel a business class seat so because I never sit in Garuda's business class before.
Damn the Doni, If I know he did that at least I would have stopped at the convenience store to buy cologne perfume or at least an air freshener so I didn't smell the sun aroma when I was on the plane. Doni and I still in contact with each other and if we recall this story, we will definitely laugh out loud.(hpx)