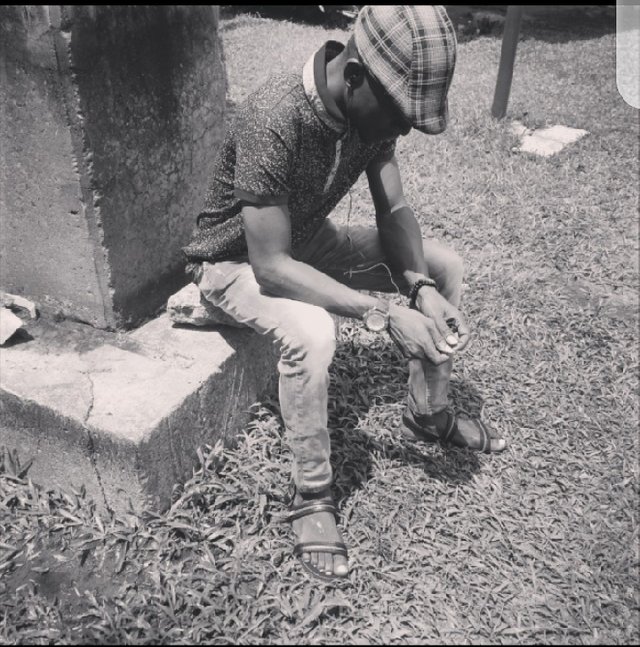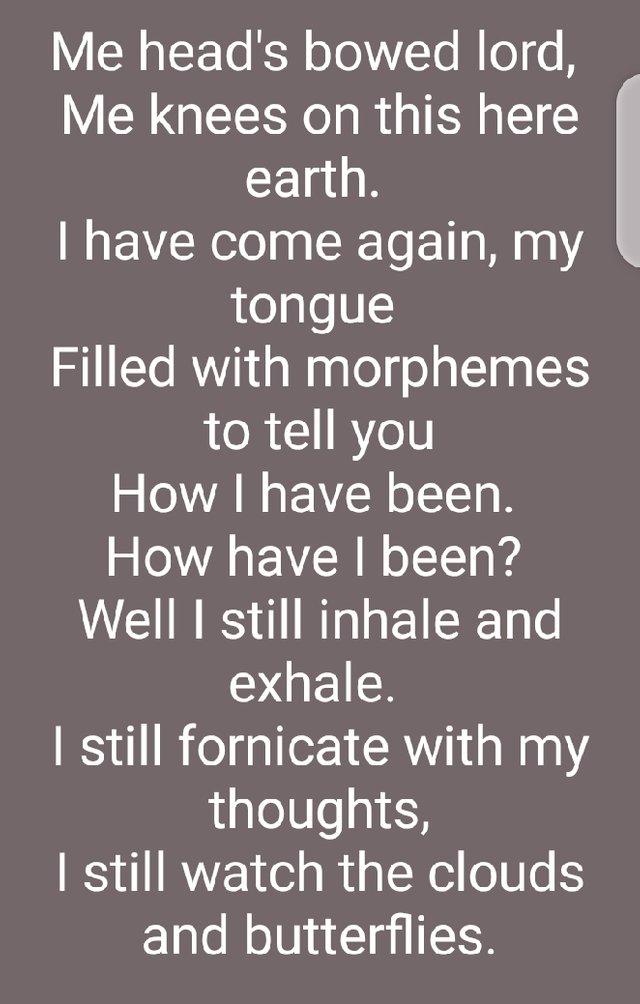 Here is a sample of his creativity
Osahon is one of the calmest, most matured men I have have been privileged to meet on the blockchain. He is a little reclusive and not very social but that doesn't stop him from becoming the 'life of the party' when he is with like-minded people he feels comfortable with. He may be laid back and reticent but he's got an amazing sense of humor and an incredible zest for life. He is non-confrontational and would do almost anything to avoid conflict. He is also one of the most consistent and reliable people I know when it comes to tasks and responsibility. The last but not the least is his incredible way with words! Warped is infinitely talented and knows how to wield words like a sword or a shield. His creativity is second to none and his fiction, prose or poems are always infused with an indescribable beauty.
---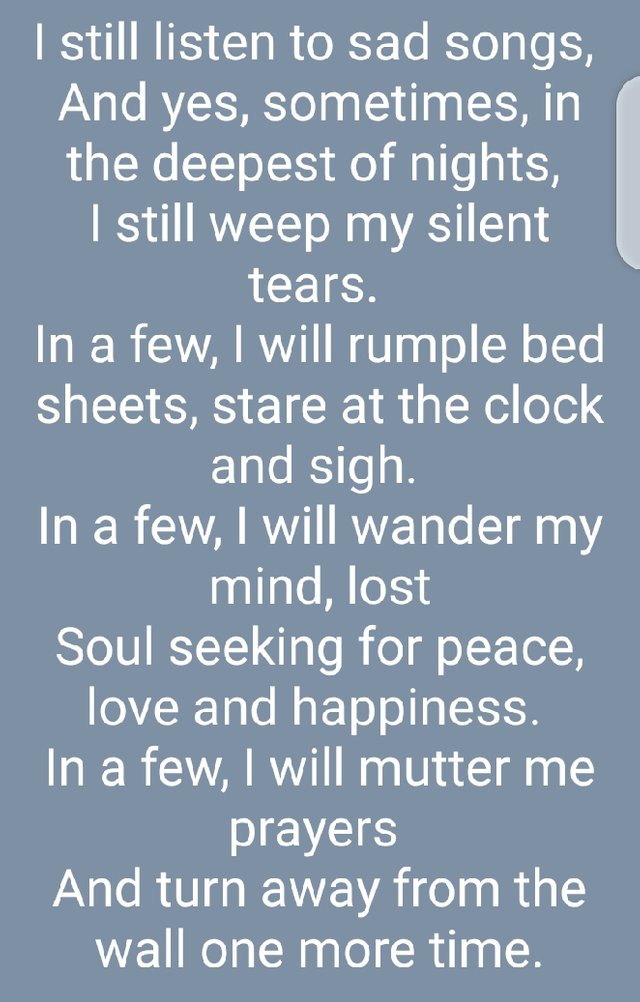 He wrote these words last night
---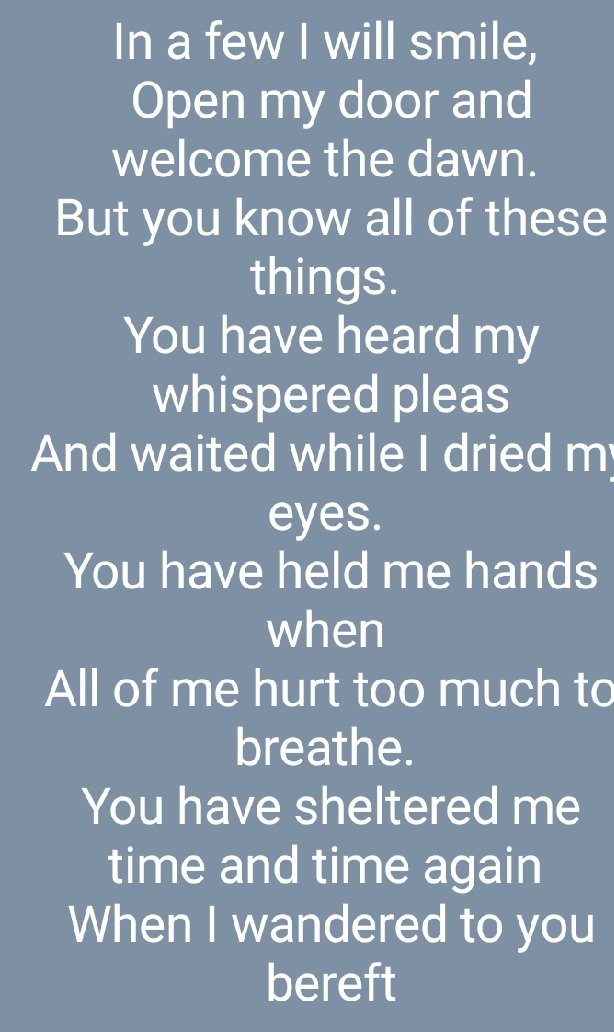 I read his words on his Whatsapp status and smiled
---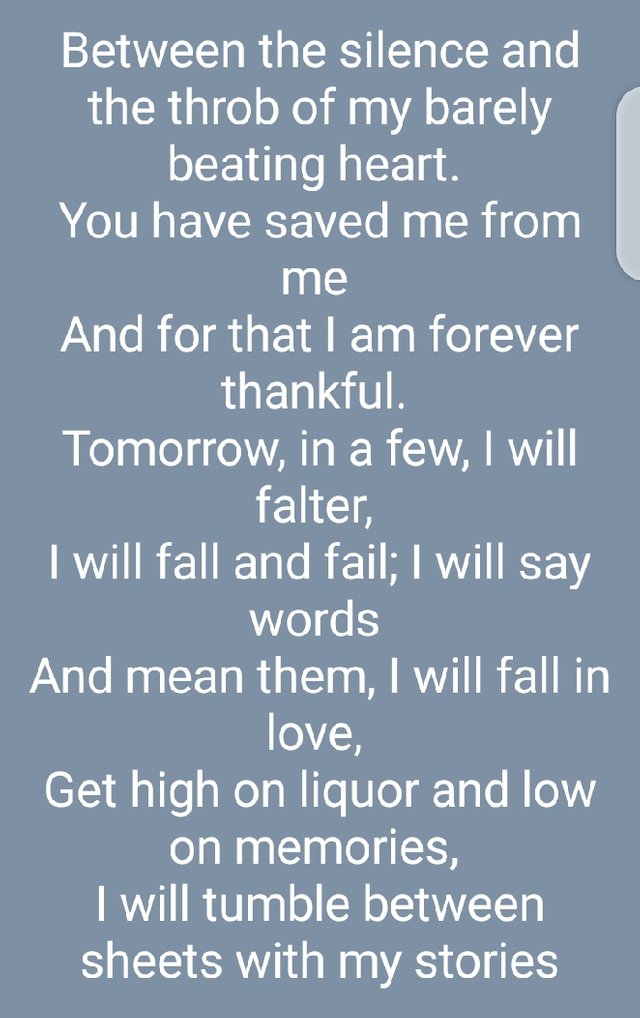 I decided I was gonna share his creativity with all who cared to read it.
---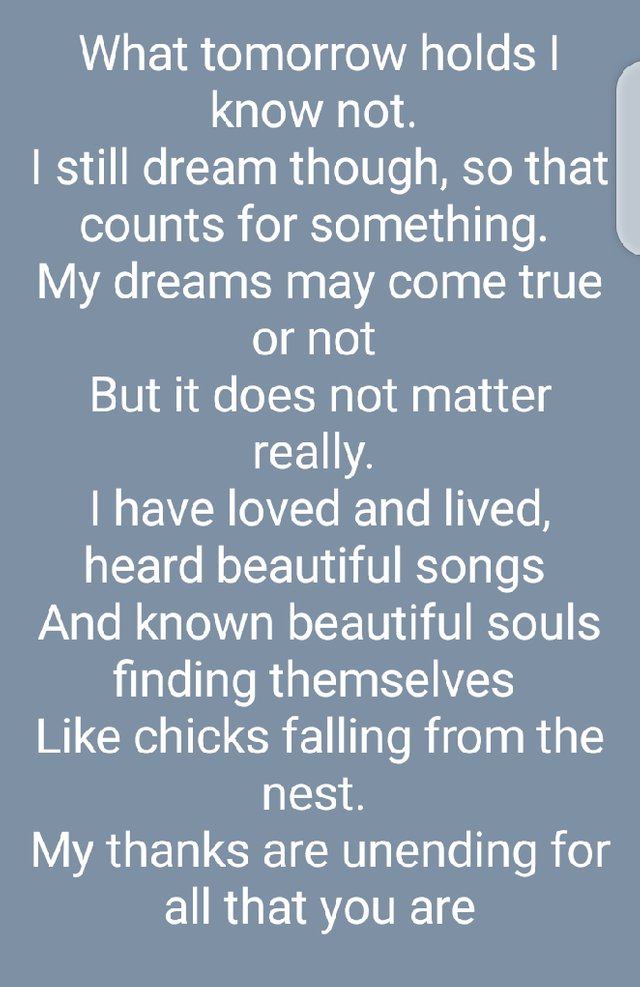 A poet with the simplests of words and a big heart
---
Happy Birthday Osahon a.k.a. @Warpedwhale. Continue to age like fine wine and do not stop writing please! I can't wait to see your work published and on the bestselling lists soon. Remember me when you hit it big my dear friend, I would gladly be your manager/agent/public relations person...Lol!
Cheers and thanks for reading!!